When the University of North Texas designed and planned their new 130 million dollar student union, all possible options and ideas were on the table. And why not? You only get one chance to build a facility like UNT's new union, so you better get it right.
As the master plan evolved, one idea that made the cut was a dedicated space for introspection. The process was student driven, and the students had spoken. They wanted a meditation room. As unusual as that request may have sounded to some, today's college students know that the demands of college life can be overwhelming to many. A centrally located building on campus, with an inner sanctuary for students, could make a difference, at least for some. The idea became a reality.
Tucked away on a quiet end of the fourth floor of UNT's new student union sits a meditation room. It is never closed. With the mental health of its students in mind, and with the support of The Office of Spiritual Life, the space is open for those who want to learn and practice meditation, or simply need a convenient place to pray. Some prefer to practice yoga. But it's more than just that.
Programs that teach mindful meditation, or yoga, inside or even outside of the scope of UNT, can help students on their spiritual journey while the school provides a place to implement what the students have learned. If you're going to learn something, you've got to practice it, right? The meditation room is the place to do that, and it's right on campus. Whether you're decompressing between classes, or just stretching your body, the students at UNT have a mindful place to do so.
With woven blankets in the corner and a wooden floor clear of clutter, the meditation room is ready for all comers. Savanna, a UNT student who uses the space regularly, explains how the room works for her.
"When I first started college at UNT as a freshmen, I practiced yoga a lot to relax,destress, and just have some time to myself. It was hard practicing in the small spaces of my dorm or in my apartment, so when I found the meditation room on campus I was beyond excited. The meditation room is so beautiful and just walking into that room makes me feel amazing. I love to pop in there anytime I have a break between classes to get some yoga in, or just sit in meditation for a couple minutes if I'm short on time. I'm so grateful UNT provides this space!"
Colleges and universities evolve. Twenty years ago, the idea of a dedicated meditation space for students would most likely not have been considered, much less become a reality. But students need support and schools are stepping up. Studies show meditation not only helps manage stress, something college students know all too well, but it is shown effective in relieving anxiety and improving memory and focus. Stress, anxiety, memory, and focus. Sounds like a Jeopardy question: "What will you find on a college campus?" Schools like The University of North Texas, and others like it, are helping their students find the answer.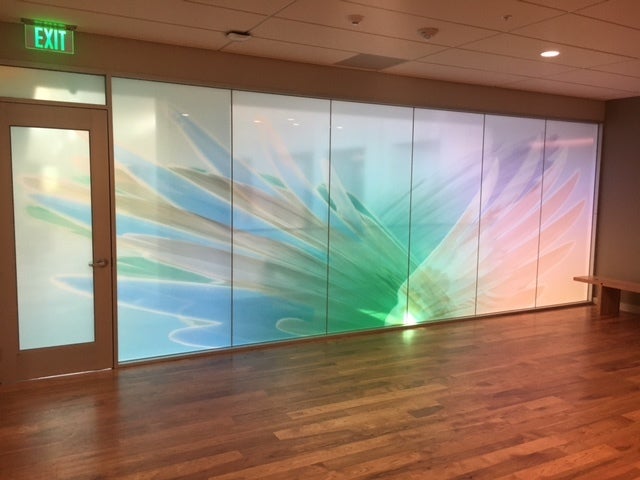 MÚSICA RELAJACIÓN MÚSICA RELAJANTE