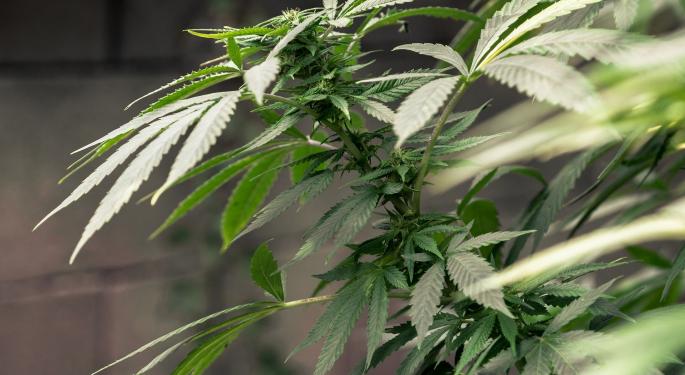 Benzinga recently had the chance to chat with Dr. Bryan Doner, CEO and medical director of Compassionate Certification Centers, a firm that's merging education and entrepreneurship in the cannabis industry.
At one point in the conversation, Doner mentioned he had fellowship training in wound care and hyperbaric medicine. Previously, Benzinga had a conversation with Montel Williams, who has been known to discuss the unique relationship between cannabis and hyberbarics.
"Hyperbarics is a medication," Williams told Leafly in an interview, "but it's one of the only non-FDA sanctioned."
"I mean, they are FDA approved, but they're not FDA sanctioned; they're not government controlled, and they police themselves as an industry," Williams said, suggesting the marijuana industry had a similar need for collective policing.
Related Link: Montel Williams Talks About His Cannabis Company And Its Emphasis On Patients
Doner likewise highlighted the connection between cannabis and hyperbarics.
Hyberbarics And Cannabis
First off, it's important to know that hyperbaric medicine is "federally regulated and approved on a number of levels, and that there are approved conditions that we're able to use for hyperbaric medicine," Donner explained, mentioning acute dive-related illnesses, air/gas embolism, the bends, and even of "the more chronic illnesses."
Having said this, he added that hyperbaric medicine and medical cannabis share a common characteristic: They're both in their infancy.
"When you look at the research and the data on these type of modalities or therapies that are out there, it is very encouraging," the physician said. "I think this shows the positive results that you can arrive to, yet the data is probably not thorough enough at this point [and people can sometimes take advantage of this]."
"That was one of the reasons why we started Compassionate Certification Centers because not only did we see that opportunity, but we realized that in order for cannabis to be effectively and safely integrated into our healthcare system, it needs to be done in a certain way," he went on. "We felt that we wanted to approach it from that angle."
More From Benzinga:
Green Flower Media CEO Explains Why Cannabis Education Is Key To Improving People's Lives
Pennsylvania Sen. Daylin Leach Talks Marijuana Legalization: Prohibition Is A Cruel, Heartless Policy
Posted-In: Bryan Doner CanadaEntrepreneurship Health Care Top Stories Exclusives Interview General Best of Benzinga
YOUTUBE RELAX MUSIC MUSICA RELAJACION YOUTUBE